What is reaction injection moulding, and which plastic parts may be manufactured by reaction injection moulding? MSK Plast experts will break down reaction injection moulding below and explain what it means.
(auf Deutsch / suomeksi)
Reaction injection moulding (RIM) is one the most demanding plastic manufacturing technologies. The technology requires strong competencies in manufacturing, plastic extrusion, the processing of liquid material and the further processing of finished plastic products, such as painting and assembly.
Reaction injection moulded plastic products are extremely durable
This manufacturing technology is most suitable for medium-sized and large plastic items with maximum dimensions of approximately 3.3 m x 2.3 m x 1 m. Reaction injection is also used for plastic when the production volume ranges from hundreds to tens of thousands of items per year. Reaction injection moulded components are extruded using aluminium moulds. Thus, small volumes may also be manufactured cost-effectively.
Demanding and large plastic parts for industrial needs are generally manufactured by reaction injection moulding. The automotive industry in particular uses reaction injection in its applications. It is most typically used for vehicles and devices in agriculture and the automotive and excavation industries. Reaction injection moulding is used to manufacture items such as high-quality and durable machine covers, engine and mudguards as well as external cladding parts.
Telene® is a versatile material for reaction injection moulding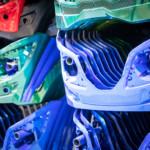 Products manufactured by reaction injection moulding use DPCD or Telene®. Telene® is a liquid material which does not contain fibre reinforcements, such as glass fibre, but its strength is still excellent compared to other similar materials. Telene® is also highly resistant to high and low temperatures; its operating range is wide, between -40 and +120 degrees Celsius.
The two-component material is mixed right before the material is injected into a mould. The necessary chemical reaction takes place as the liquids are mixed together.
After the injection process, the parting lines of finished plastic products are finished with MSK Plast's modern robotised finishing cells, which guarantee the high quality of the products. The smoothing and variation cutting of items are also possible where necessary.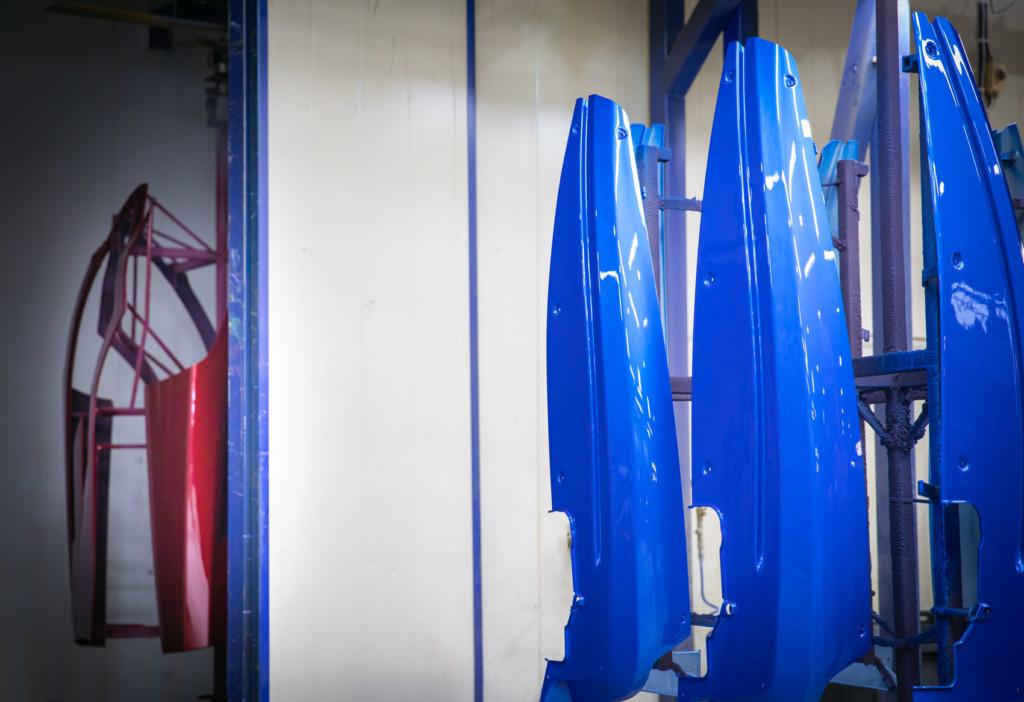 Painting is an essential part of reaction injection. Plastic parts made by reaction injection may be readily varied by painting. At the same time, the durability of the plastic product is improved. We use single, dual and triple-layer painting in reaction-injected plastic products as required.
Reaction-injected plastic products have excellent impact and heat resistance as well as excellent paint adherence. By means of reaction injection technology, walls of different thicknesses can also be made in plastic products.
Environmentally friendly reaction injection
All materials and waste created in reaction injection are further used by burning. For instance, at MSK Plast, we attempt to follow the principles of sustainable development throughout the production chain of plastic products, in a way that minimises pollution of the environment. Among other things, the CO2 emissions are extremely low in planning plastic products manufactured by reaction injection, and throughout the production chain from manufacturing the raw material up to the final product.
MSK Plast is one of the global experts in reaction injection, and in Finland, we are the leading manufacturer of reaction-injected plastic parts. We always manufacture plastic parts according to customer needs. Many of the world's leading operators, such as our customers Volvo, Valtra and AGCO, place their trust in our reaction injection competencies.
More information on reaction injection: