RESPONSIBILITY

has been written into MSK's DNA since the company was founded
Corporate responsibility of MSK Group
To us, responsibility means that we take into account our financial, social and environmental responsibilities in all our operations. MSK Group is a sustainable partner for creating safe, comfortable working environments and solutions for our customers. With year on year development we fulfill our customer expectations and reach our internal targets. Our core corporate responsibility goals are: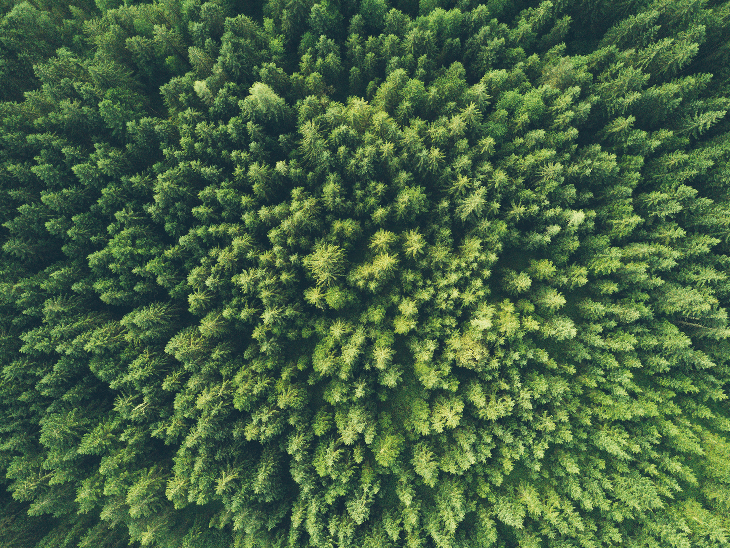 1. Safety
Our goals are zero accidents and damage to the people, environment and property, as well as undisrupted deliveries to customers.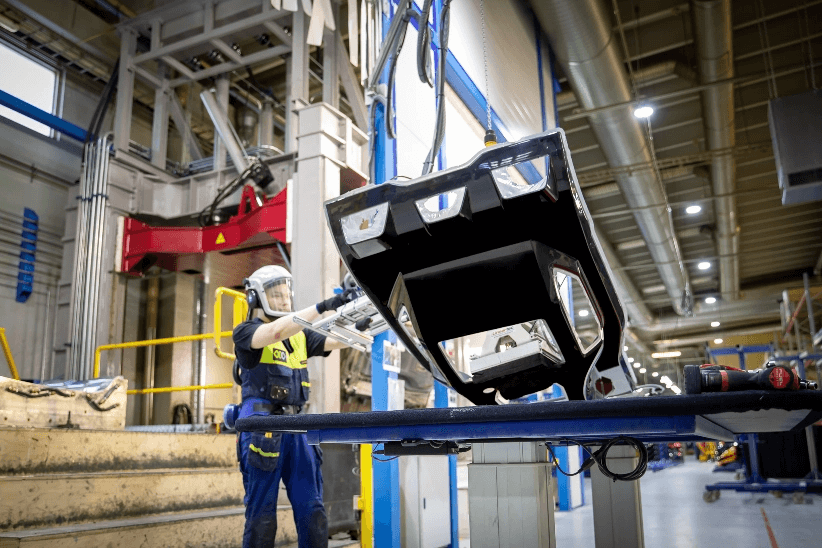 2. Sustainable business activities
We ensure that our activities conform to standars and regulations, that they are profitable. We also ensure the responsibility of our business partners.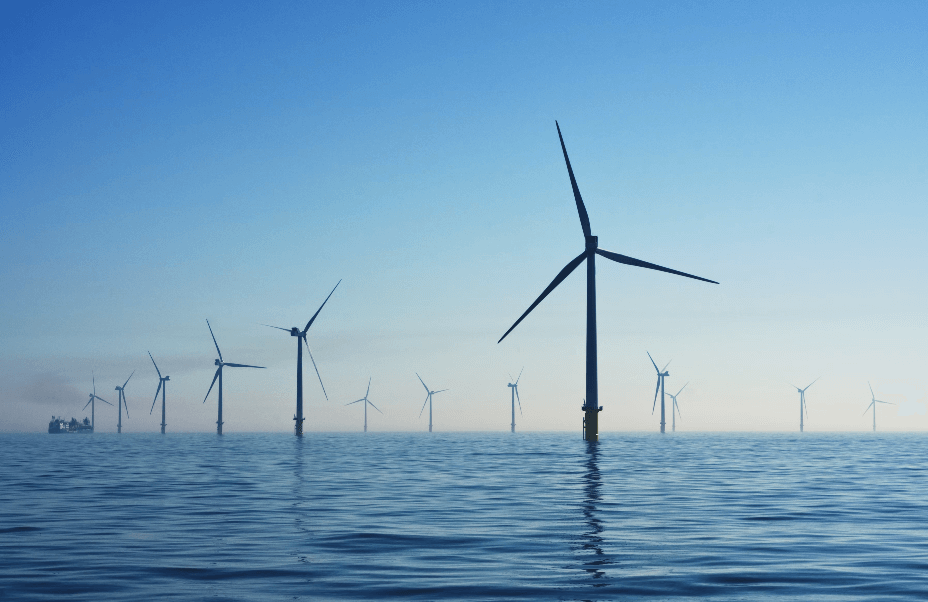 3. Combating climate change
We make evironmentally sustainable solutions possible by favouring the use of renewable energy and low-carbon products and by investing in solutions that improve energy efficiency.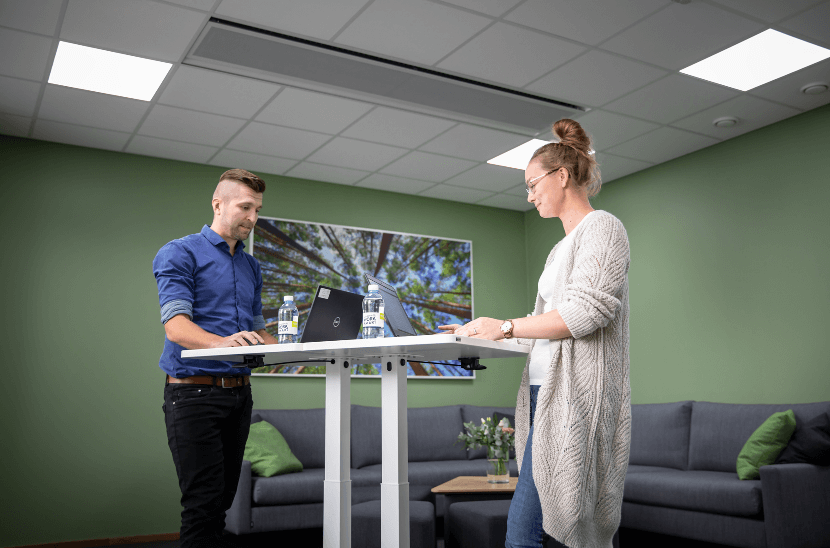 4. Personnel
We take care of wellbeing of our personnel and develop competencies and management skills.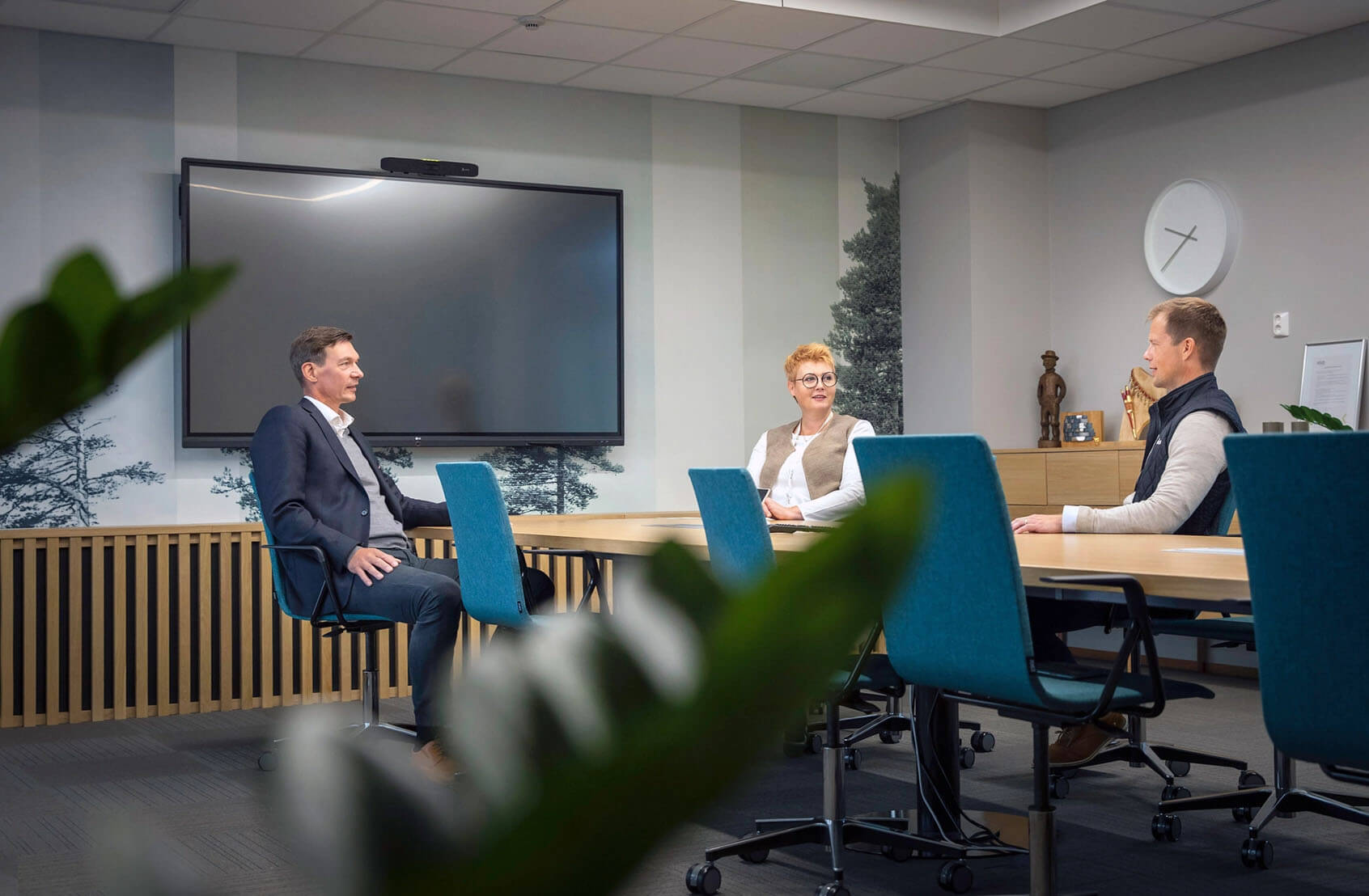 Fostering responsible partnership
Responsibility means an honest and sustainable way of doing things. We earn respect by being an upright business partner whose representatives conduct themselves fairly and honestly.
We operate openly and transparently, and we keep our word.
We want to take impeccable care of our part of the supply chain so that our customers don't need to worry about it. It gives us great gratification that we have customers who share these values with us.
Seeing responsibility come to the forefront is wonderful, because supply chains should be transparent and traceable. There can be no taking shortcuts when it comes to these things.
Environmental responsibility
We are involved in combating climate change by utilising renewable energy and low-carbon products, as well as operating in an energy-efficient manner.
Our environmental work is a continuation of a long tradition. Because we operate in a groundwater catchment area, environmental responsibility has always held an important position in our business activities. We are part to the Energy Efficiency Agreements.
Year 2025
MSK PLAST CARBON NEUTRAL
100 %
GREEN ELECTRICITY USE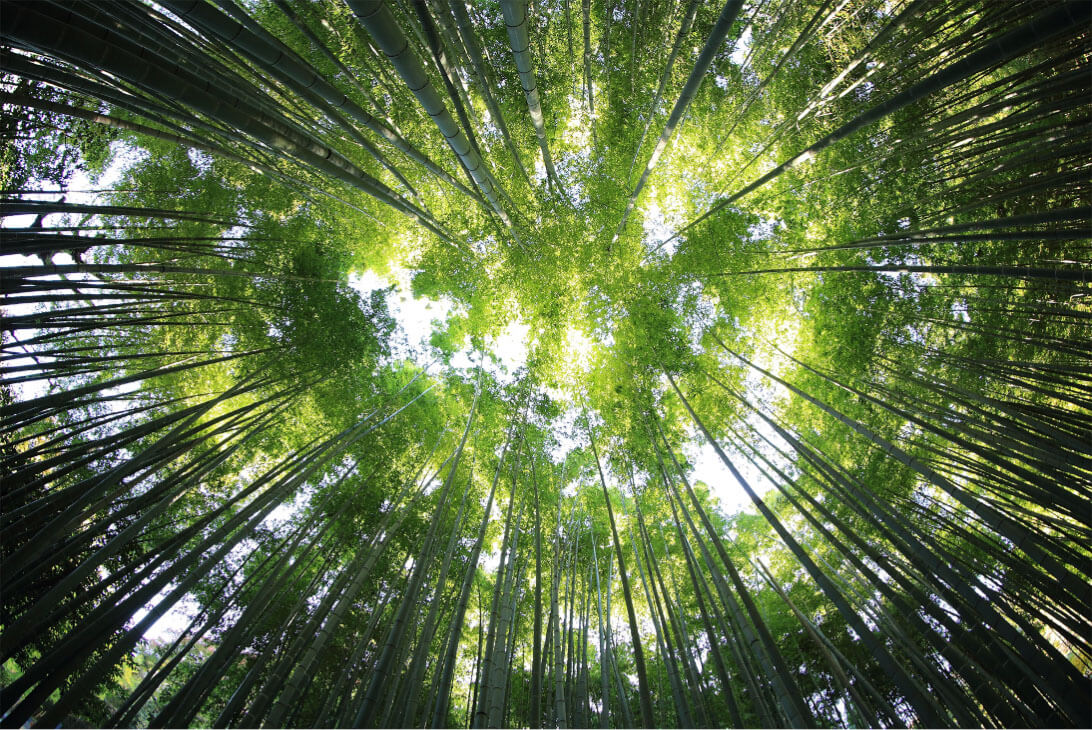 Social responsibility
As a work community, we want to be fair, equal and diverse and value people regardless of background or identity.
Our goal is to be an accident-free workplace. To achieve this goal, occupational safety will be developed methodically. Preventatitive and participatory work is central to this.
Since spring 2019, we have employed the Granite application as part of our occupational safety management, in which both employees and external parties can report any safety-related observations they have made. The system also allows people to report sensitive safety observations, such as those related to bullying or sexual harrasment.
11
COMPLETED SAFETY CARD
TRAINING COURSES IN 2021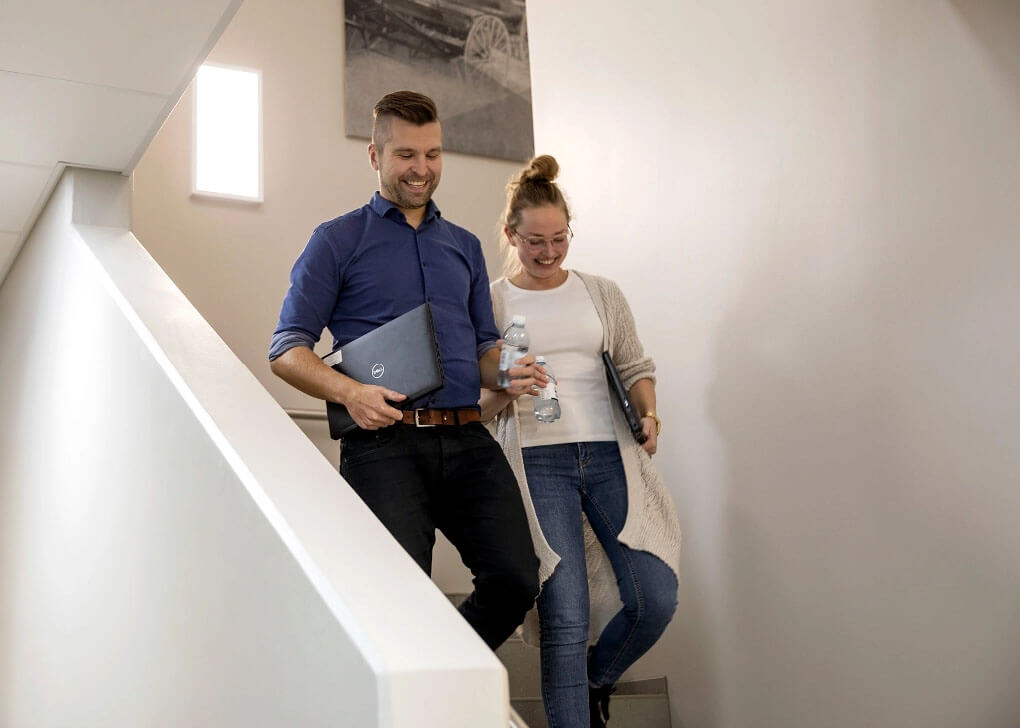 Financial responsibility
At the heart of MSK's financial responsibility are transparency and profitability, because only a financially healthy company can fulfill its responsibilities to its owners and employees, to society and to different stakeholders.
We ensure the ethicality of our business activities, their conformity to standards and regulations and responsible partnerships as well as the delivery reliability of our products.
over 200
MILLION € TURNOVER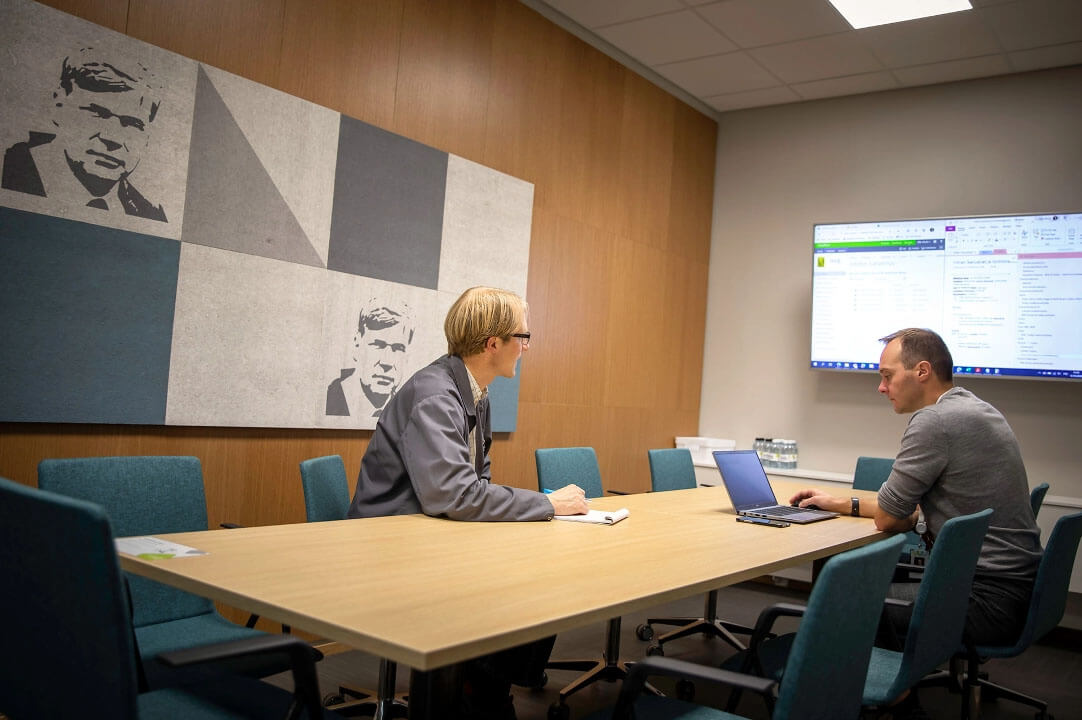 Responsible employer from the start
Our company founder, Ville Isosaari, understood from the very beinning that only responsibility will carry the company forward into the future.
Long before the advent of official statues and regulations concerning working conditions, while the plant was still in its infancy, he demonstrated that he looked after his employees by opening a site canteen and starting a sickness fund.
Good occupational safety and other prerequisites of high-quality work are essential. We look after people, treat them fairly and equally and take care of the environment without forgetting about our social responsibilities.
We support our staff and develop their competencies in a number of different ways, including investing in wellbeing at work, occupational safety and good management and offering training opportunities.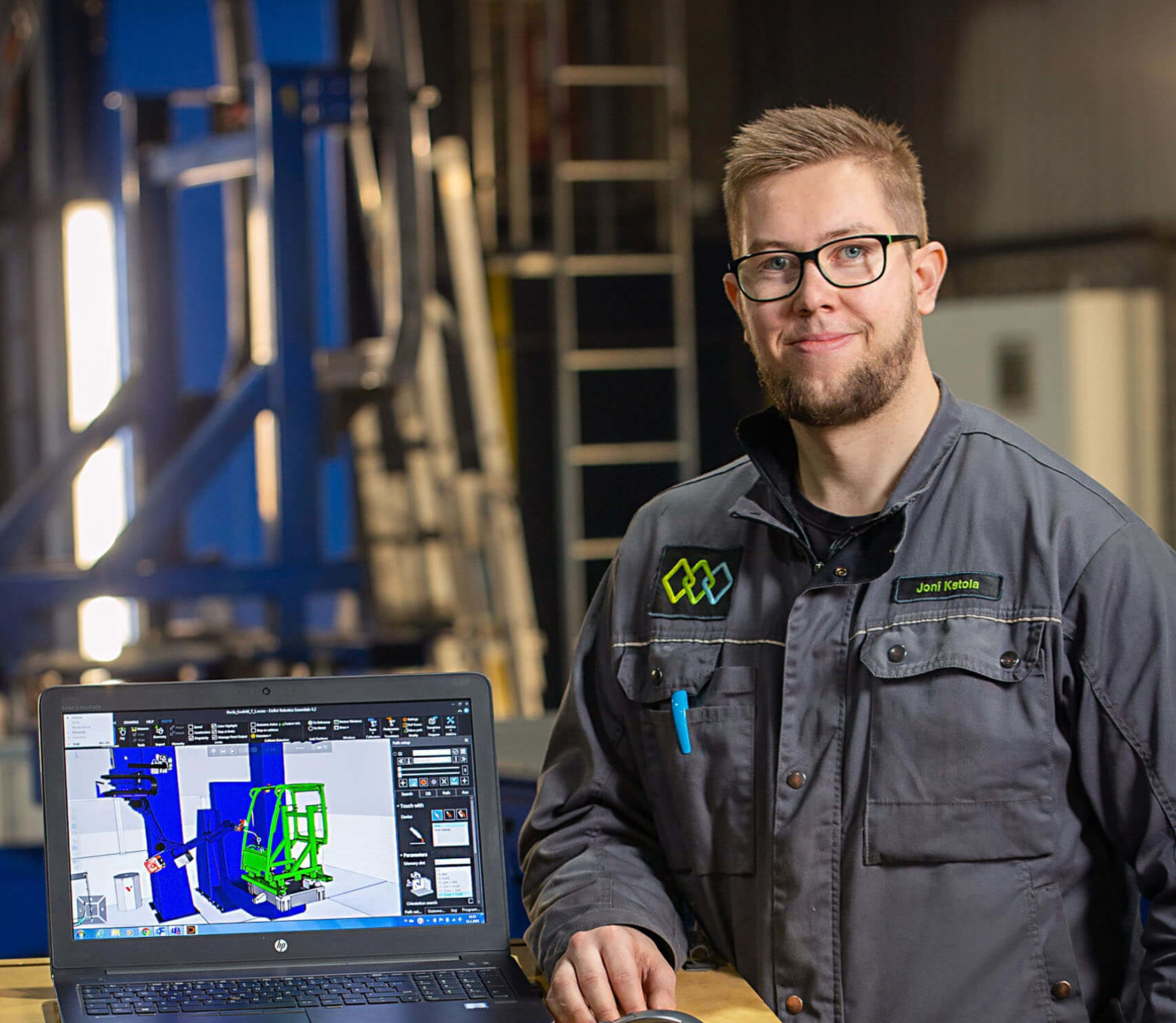 MSK Plast – Forerunner of sustainability
Our ambitious but concrete objective is to make MSK Plast carbon neutral by 2025.
Emission will be primarily reduced with development projects that relate directly to our own operatios, and our remaining emissions will be compensated for by taking part in various climate projects. In practice, this means that, by using carbon sinks and certified climate projects, we ensure that our level of new carbon dioxide emissions is zero grams.
Video: MSK Plast sustainability animation
See our sustainability videos