Wide application know-how in design and engineering
From concept design to serial production –
and everything in between
We can offer solutions for any segment. How can we help you?
TOTAL SOLUTIONS
MSK's comprehensive design process enables cost-efficient, care-free serial production and allows our customers to concentrate on their core business.
TOOLING DESIGN
Efficient and standardized production deserves superior tools. Here at MSK every product is designed with seamless manufacturing in mind and all the tooling we create is made to support the straight-forward manufacturing process.
CONCEPT DESIGN
Concept design is a starting phase that ensures the functionality of the product. With MSK's experience in industrial design, you can perfect your products into an impressive, functional and finished experience.
RESEARCH AND DEVELOPMENT
MSK's research and development dives deep into your customers' needs and preferences and produces data that can be used to create optimal solutions and innovative ideas.
You have a need,

we have the solution.
What's your need?

Don't hesitate to contact us.
INNOVATIVE CO-OPERATION
MSK's strengths in innovative product design are based on constant development, a well-organized co-operation network and cost-efficient industrial engineering. Over the years we have developed an understanding for our customers' needs and an ability to tailor customer-centric innovations from our wide catalog of products and services.
SOLUTIONS THAT WILL EXCEED YOUR GOALS
We strive to create products that meet the goals you've set for the project. Collaboration with MSK offers you a great foundation for exploring and expanding the possibilities of your product catalogue.
DESIGN YOU CAN TRUST
MSK understands your customers' needs. You can rely on our expertise in ergonomics, visibility, safety, ease of use and our ability to improve our game every step of the way. MSK's hard work in the industry results in cost-efficiency and unparalleled delivery reliability.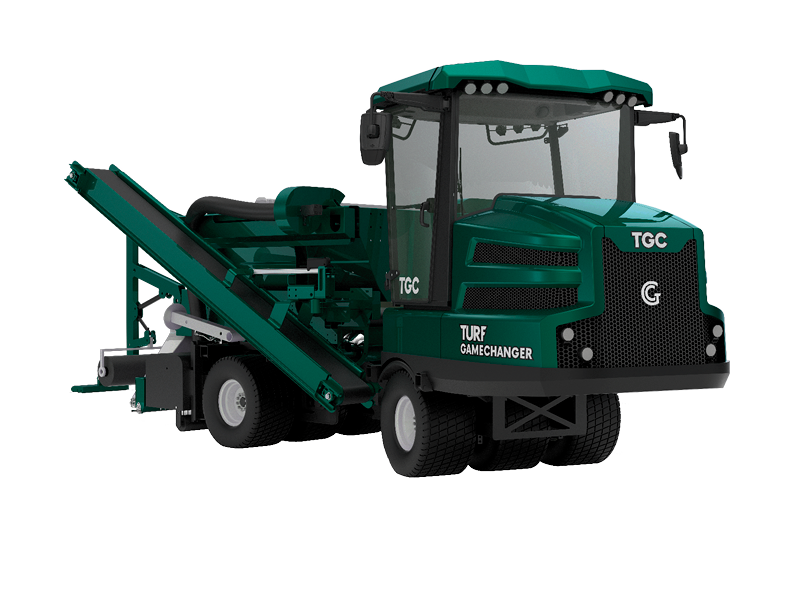 SUCCESS STORY:
TURF GAMECHANGER
The Turf Gamechanger is a completely new kind of machine family for the comprehensive care of golf courses and other high-quality lawns. Over the years, lawn care techniques have been stuck with basic, old machines and little real development has taken place. The development of the Turf Gamechanger focused on comprehensiveness and combining separate work stages into one single machine, which improves the quality of work and achieves significant cost savings.
"More of what we originally came for"
The original aim of collaborating with MSK was to meet Turf Gamechanger's safety standards, but as the project progressed, our collaboration also extended to the industrial design of the cab and machine. MSK's ready Varia cab concept was easily and cost-effectively integrated into the Turf Gamechanger. Thanks to this, the model was quickly developed into an attractive and production-ready commercial product. Working together with MSK, we got a lot more out of our product than we originally aimed for.
"Straightforward cooperation"
MSK's long experience in the industry, ready concepts and high-quality prototyping, design and manufacturing were key to our choice of partner. As the collaboration progresses, it is easy to say that choosing MSK as a partner was just right for us. Our project was just at the beginning but MSK were enthusiastic about it and offered us a wide range of support, inspiration and expertise. MSK presented us a united team, with which the division of labour and communication were seamless. Communication was easy and the answer to everything was found straight away.
"Right first time"
A well-functioning team, design expertise and the prototype immediately came together. The project schedule was also kept to perfectly and the end result exceeded our expectations. From our point of view, many of MSK's services were combined into a seamless whole, which made the customer's role easy. MSK's innovativeness and genuine interest reinforced the idea that we are on the move – creating a completely new type of machine without the shackles of old methods. Cooperation with MSK brought us a lighter workload as well as an enormous amount of innovation and faith in what we do. A small start-up was treated like an "ordinary" company. During the project, we got to focus on how the grass grows and how it is taken care of. MSK took care of the rest.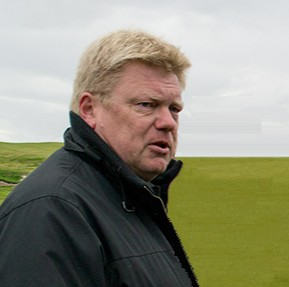 Ilkka Kaivosoja
CTO
TURF Gamechanger