Superb
VARIA

bility


to your operations.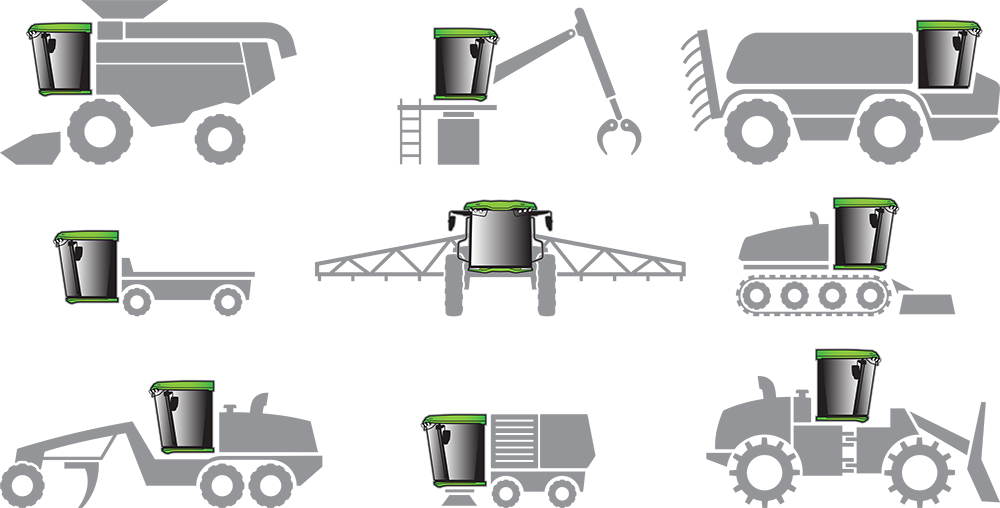 Forestry / Agriculture / Material Handling / and for many more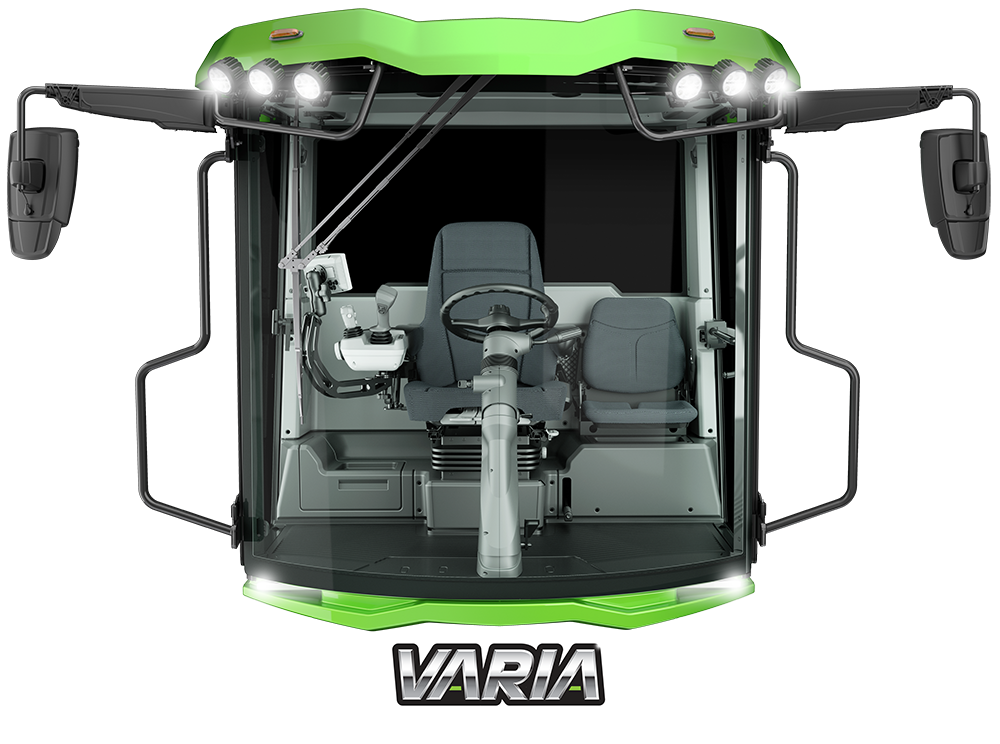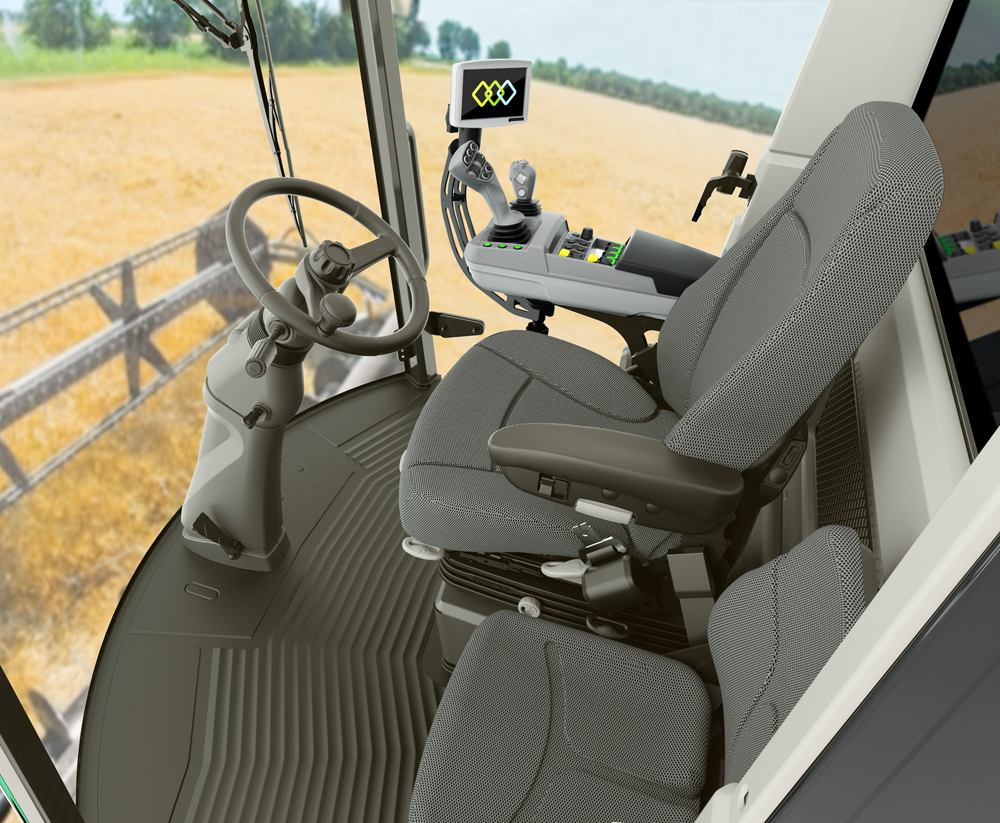 MSK VARIA – Superb VARIAbility to your operations.
MSK VARIA is a multisolution cabin for all range volumes. The cabin is designed for a vast variety of mobile and non-mobile applications – working machines and industrial solutions, like sprayers, harvesters, and material handling machines.
In MSK VARIA, we offer You our best competence of safety cabins, cost-efficient performance, consistent quality, and reliability. The VARIA cabin combines high technology, visual design, functional usability, ergonomy, and safety.
VARIA really is a multisolution cabin to the fullest – you name it, VARIA suits it.
Ready-made product
Fast delivery with no tooling costs
Volume range 1 – 5000/a
Easy adapt modular structure
cost effective customization
LEAN production
VARIA featured in VR tunnel cleaning wagon: watch in Youtube with subtitles

MODULAR, FLEXIBLE DESIGN
The VARIA Multisolution cabin has a modern, industrial design, enabling VARIA´s functional form. All the finishing is well-thought and executed with precision. The cabin interior is neutral and light.
The modular cabin construction gives VARIA outstanding flexibility. What´s even more, the modular design enables cost-effective serial production and tailoring of the product.
VARIA has three different Cabin equipment levels as a standard: dynamic, comfort, and premium, or anything in between. The cabins can also be delivered with your own brand color and and tailored options.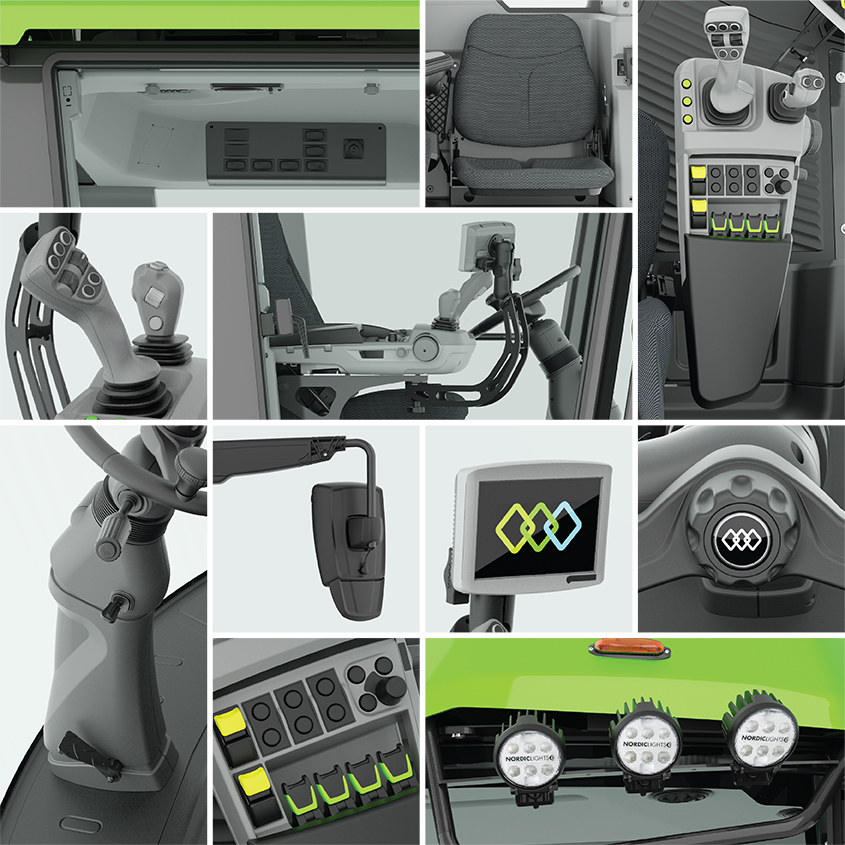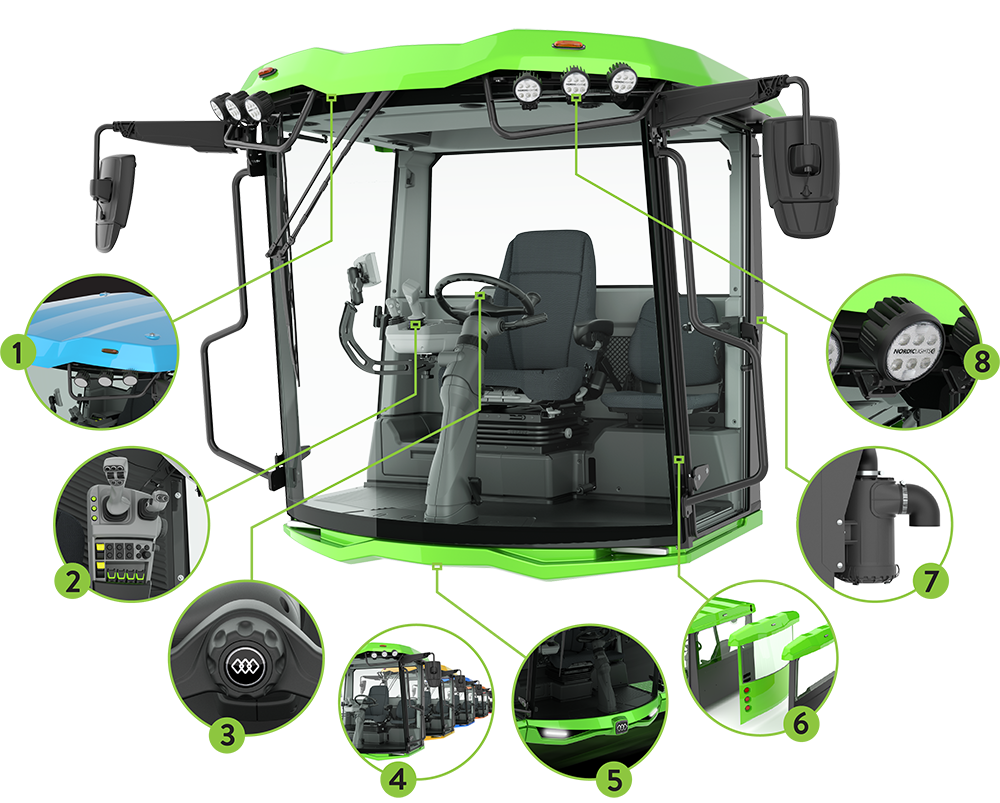 Unique, customized solutions
1 Color of choice – To integrate your brand identity.
2 Usability at your hands – We offer UI/UX support when needed.
3 Brand implementation – Neutral platform to integrate your emblems. 
4 Just-In-Time Production – Range from 1-5000, fast delivery.
5 Special customization – When design is a high priority.
6 Modular frame structure – To fit your operations.
7 CAT 4 filtration – for demanding circumstances.
8 Components by specification – to optimize your performance.

Cabin ventilation
Work lights dynamic
Interior Comfort package
Exterior Comfort package
Cabin heater
Work lights comfort
Mirrors Mech.
Radio readiness
Interior Comfort package
Exterior Comfort package
Assistant seat
Cabin air conditioner
Work lights premium
Mirrors elect.
Radio
Sun visor rear
Power supply
Freezer box
Monitor Attachment
Accurate, just-in-time production
 All VARIA cabins are always manufactured and delivered according to customer orders. This enables us to meet clients needs perfectly – and complete the business at hand.
We guarantee fast and on-time delivery for standard cabin, only 8 weeks from order.
MSK has over more than 50 years of experience in cabin manufacturing, and today, we are the leading European manufacturer of smart and safe cabins offering. During the decades, our design, manufacturing, and logistics have been refined to perfection.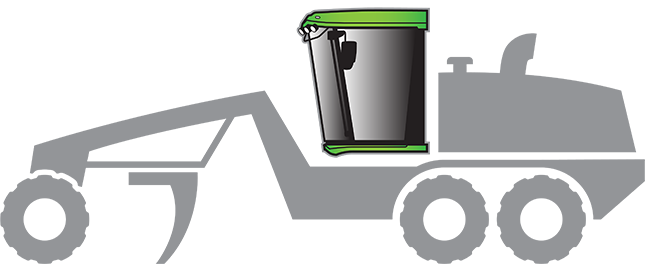 STANDARD VARIA
With standard VARIA, you get the best of VARIA's versatility.
VARIA cabin is a fit for mobile working machines with its sustainable, modular frame and tailored details. High visibility and the user ergonomy of the cabin are the basis of this multisolution cabin. You can customize your cabins in more than one way, make it complete and boost your own operations.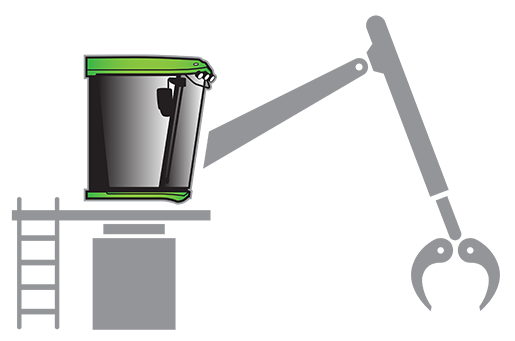 STANDALONE VARIA
VARIA is well suited also for non-mobile applications, industry machines working inside halls and production plants, waste management machines being one good example.
Standalone VARIA can also be tailored and customized according to all customers' needs and requirements.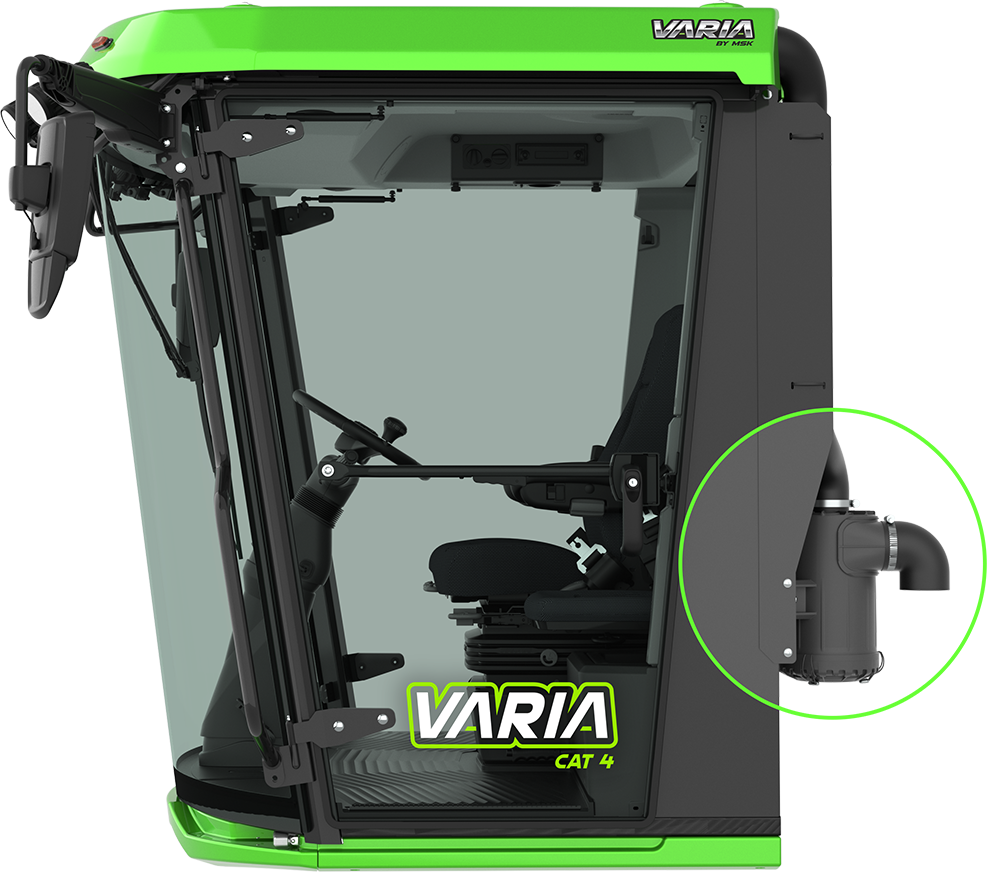 VARIA CAT4
The safety and ergonomy of the end-users have always been one of our top priorities. With the new model of VARIA, the CAT4, we bring the safety of our cabins to a new level. CAT4 VARIA cabins are equipped with a filtration system of the highest protection class, category 4, and installed seamlessly to the cabin.
CAT4 VARIA cabins fulfill the highest requirements, standards, and regulations of the category 4 protection class. Category 4 ensures that harmful substances, like for example pesticides and pollutants, don't enter the cabin.
With CAT4 VARIA, future field and industry operations can be performed with the utmost safety of the user.
CAT4 VARIA cabins have been tested, and fulfill the highest requirements for EN 15695-1 : 2017: Protection of the operator against hazardous substances.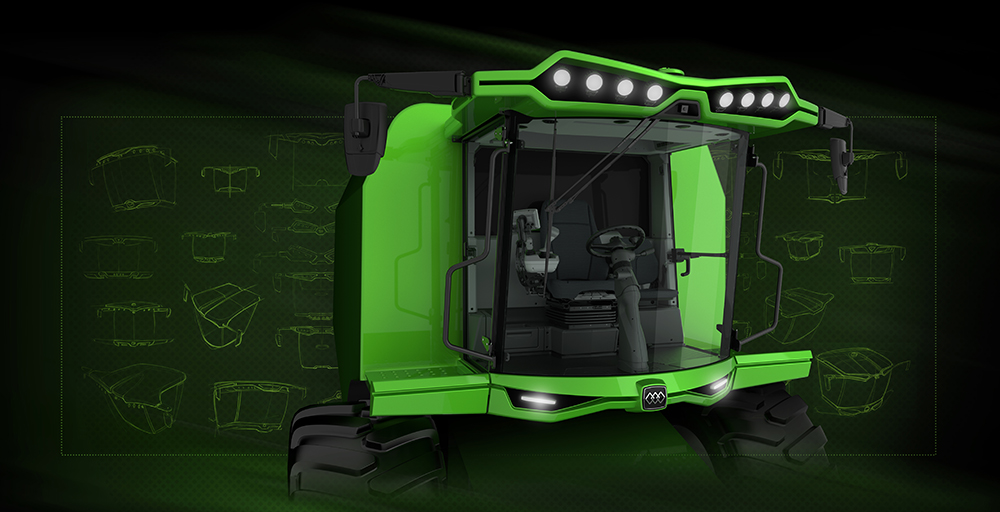 DESIGN ON DEMAND
When design is a high priority we offer support to the brand driven customization. Our experienced industrial design and engineering team can help to customize  and implement your brand dna to the product.
SUCCESS STORY: TURF GAMECHANGER
The Turf Gamechanger is a completely new kind of machine family for the comprehensive care of golf courses and other high-quality lawns.
MSK's ready VARIA cab concept was easily and cost-effectively integrated into the Turf Gamechanger. Thanks to this, the model was quickly developed into an attractive and production-ready commercial product. Working together with MSK, we got a lot more out of our product than we originally aimed for.
Ilkka Kaivosoja
CTO, TURF Gamechanger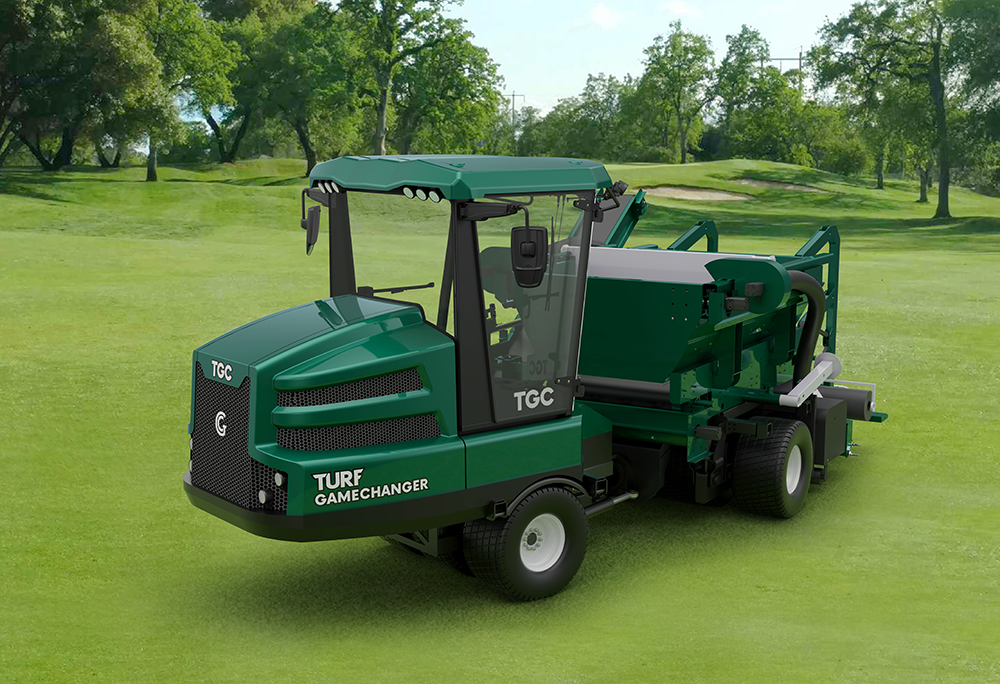 SUCCESS STORY: Collaboration with the University of Lapland
MSK's expertise is impressively wide-ranging. We want to look both sideways to see what our peers are doing and also forward to where the most advanced expertise is creating a vision of where the field is going. While designing the Varia Multi Solution Cabin, the product development team at MSK Cabins collaborated fruitfully with design students from the University of Lapland.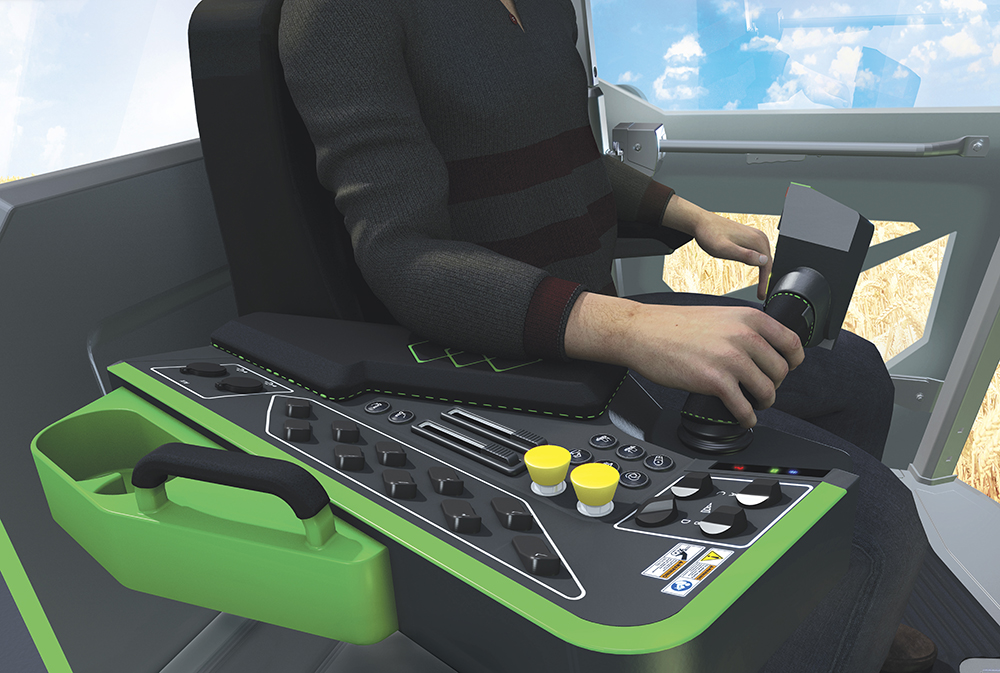 C2 Concept by Samuli Jomppanen, Jessica Lammela & Joni Viinamäki