Life is full of relativities
It is said that the expanse areas of South Ostrobothnia are flat, but when I was last running in Lapua, in Simpsiö, I questioned its flatness and I'm certain that it's a delusion. I have tested it several times; there is an increase of 415 metres during a distance of 21 kilometres. Not flat, but it does good for the body and mind. If you aimed for a depth of 415 metres while scuba diving, it would certainly lead to death.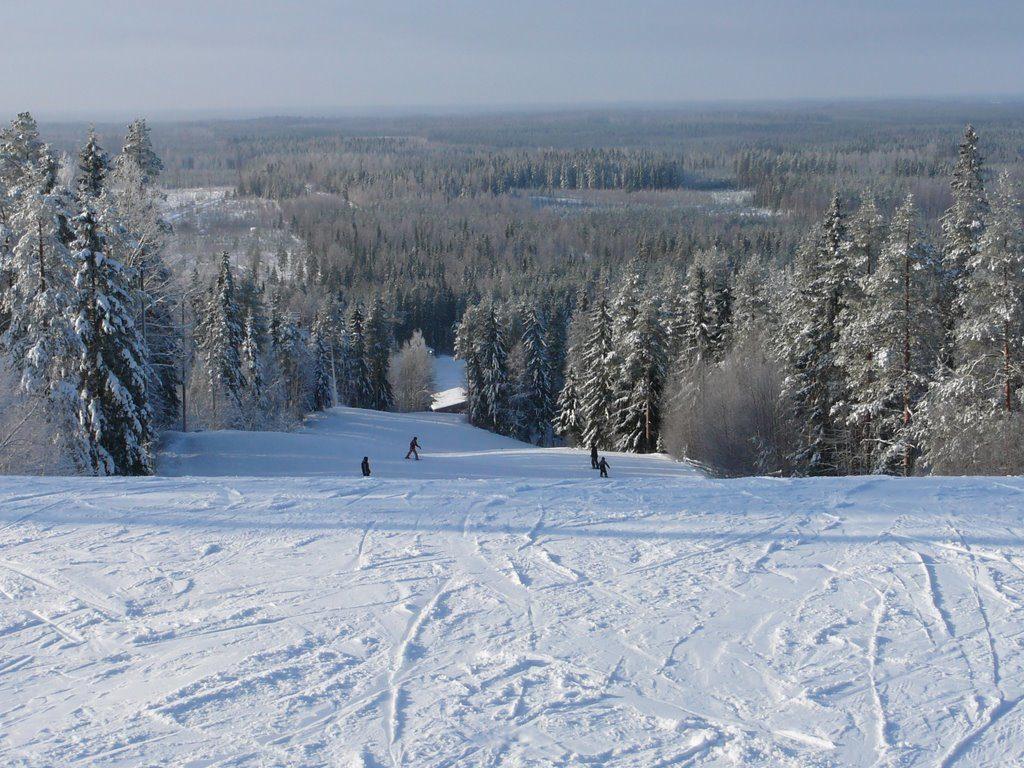 In the mornings, I usually wake up five minutes before my phone alarm goes on; that's when those minutes really fly by. When I later stand by the saucepan of porridge for the same amount of time, those five minutes seem to drag on forever.
Ten kilometres per hour in a car is slow, until someone pulls out in front of you and drives that much slower.
Five kilograms in a dumbbell is light, but rather a lot when you gain that much weight around your waist.
When playing a guitar, I am quite satisfied with a success rate of 80 %. When providing juridical instructions related to an employment, an accuracy of 80 % is an indication of a court trial.
The world is full of relativities, and we struggle with them on a daily basis in order to exceed an expected level. In MSK's work, our employees, who work in contract manufacturing, dedicate their work effort to take responsibility of end users' safety, work performance and comfort while they work in cabins that we have manufactured. The work of Junkkari's employees has a key role in ensuring the success of sowing. Companies and households have relied on the trailers manufactured by Juncar's professionals for 45 years. Not everyone is made for such responsibility, and we want to take the best care of our employees, because their quality work is a requirement for the continuity of our existence. At the same time, we want to enable our customers' business operations the best possible success with flexibility, expertise and continuous development.
The purpose of this blog site is to share our views on matters related to our business operations. Since our operating method involves the appreciation of our employees' opinions, each post represents the author's own opinions; the posts are most often written in the author's own native language, in Finnish, German, Slovak or English. You can agree or disagree with the presented topics, and all comments are welcomed. Development is always a matter of dialogue!
Elämä on täynnä suhteellisuuksia
Etelä-Pohjanmaan lakeudet ovat tasaisia, sanotaan, mutta juostessani viimeksi Lapuan Simpsiöllä kyseenalaistin jälleen kerran tasaisuuden harhana. Olen testannut useamman kerran, että 21 kilometrin aikana nousua tulee 415 metriä. Ei tasaista, mutta tekee hyvää ruumiille ja mielelle. Jos laitesukelluksessa aikoisi tavoitella 415 metrin syvyyttä, olisi hengenlähtö varma.
Aamuisin herään tavallisesti viisi minuuttia ennen puhelimen hälytystä; minuutit todellakin juoksevat tuolloin. Kun hieman myöhemmin seison puurokattilan ääressä samat viisi minuuttia, on minuutit saaneet jostain aivan käsittämättömän paljon pituutta.
Kymmenen kilometriä tunnissa on auton nopeudessa vähän, kunnes eteen tulee joku, joka ajaa juuri tuon verran hiljaisempaa vauhtia.
Viisi kiloa käsipainossa on vähän, mutta varsin paljon sen siirtyessä vyötärölle.
Soittaessani kitaraa olen ihan tyytyväinen 80 % onnistumistasoon. Antaessani työsuhteeseen liittyviä juridisia ohjeita ennakoi 80 % tarkkuus oikeudenkäyntiä.
Maailma on täynnä suhteellisuuksia ja kamppailemme päivittäin ylittääksemme edellytetyn tason. MSK:n työssä sopimusvalmistuksessa työskentelevät työntekijämme kantavat omalla työpanoksellaan vastuuta loppukäyttäjien turvallisuudesta, työtehosta ja mukavuudesta heidän työskennellessään meidän valmistamissa ohjaamoissa. Junkkarin työntekijät ovat keskeisellä tavalla varmistamassa omalla työllään kylvöjen onnistumista. Juncarin ammattilaisten valmistamiin perävaunuihin ovat luottaneet niin yritykset kuin kotitaloudetkin jo 45 vuoden ajan. Kaikista ei tähän vastuunkantoon ole ja haluamme pitää työntekijöistämme mahdollisimman hyvää huolta, sillä heidän laadukas työnsä on olemassaolomme jatkuvuuden edellytys. Samalla haluamme mahdollistaa asiakkaidemme liiketoiminnan parhaan mahdollisen onnistumisen joustavuudella, ammattitaidolla ja jatkuvalla kehityksellä.
Tämän blogisivuston tarkoituksena on tuoda esille näkemyksiämme liiketoimintaamme liittyvistä asioista. Koska toimintatapaamme kuuluu työntekijöiden mielipiteiden arvostus, edustaa jokainen kirjoitus kirjoittajan omia mielipiteitä; kirjoitukset ovat useimmiten kirjoittajan omalla äidinkielellä suomeksi, saksaksi, slovakiksi tai englanniksi. Esitetyistä asioista saa olla samaa mieltä tai eri mieltä ja kaikki kommentit ovat tervetulleita. Kehitys on aina vuoropuhelua!